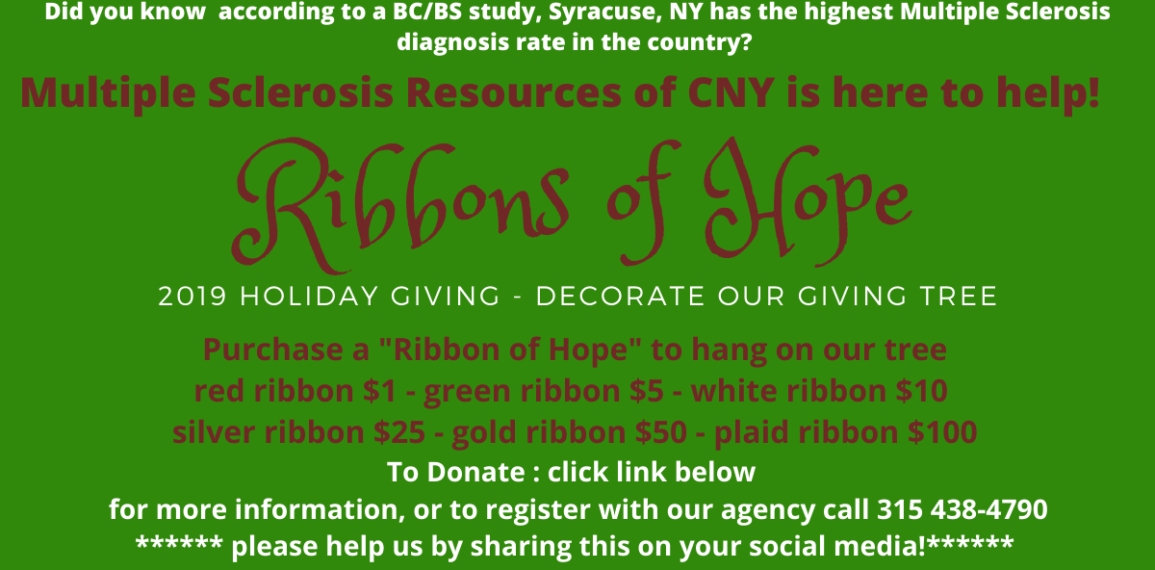 This holiday season we ask that you join us in our mission of creating awareness and providing resources to improve the lives of individuals with multiple sclerosis and their families by purchasing a "Ribbon of Hope."
This year we are erecting a tree in our office that the ribbons will be tied upon. Each ribbon stands for hope- Hope for a cure; Hope for medical breakthroughs; Hope that our loved ones are comfortable; Hope for a future that allows individuals with MS to live their lives without restrictions.
$1 Donation = Red Ribbon
$5 Donation = Green Ribbon
$10 Donation = White Ribbon
$25 Donation = Silver Ribbon
$50 Donation = Gold Ribbon
$100 Donation = Plaid Ribbon
All proceeds benefit programs and services we provide!